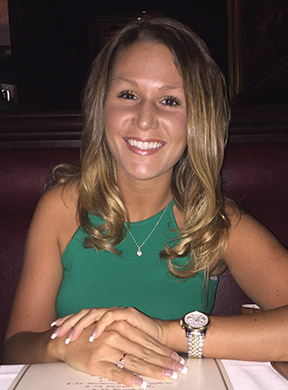 Cassandra Helle
Director of Admissions
Cassandra Helle is originally from Pittsburgh PA. She has a Bachelor's degree in Psychology from the University of South Carolina with a minor in Public Health. Cassandra has over 7 years of experience in healthcare, operations and admissions. She has a strong passion for helping people on their journeys to developing a healthy life style change that will last a life time.
Cassandra understands the participants from a personal perspective. She has personally struggled with her relationship to food and believes strongly that getting to the root of the problem and working on the behavioral component to weight loss is key to losing weight and keeping it off. Cassandra has also overcome her own weight struggles losing over 200 pounds and successfully kept her weight off for over 6 years. Cassandra looks forward to making new connections with those struggling every day and will go above and beyond to help guide new participants in the direction that is best for them emotionally, physically and nutritionally. She is very thankful to be a to be a part of the Structure House team and looking forward to helping guide new participants into a holistic approach to weight loss and wellness.
Cassandra believes her journey combined with her education and experience has led her here to Structure house to guide and inspire others struggling to make a change that will help others live the best life that they can live.