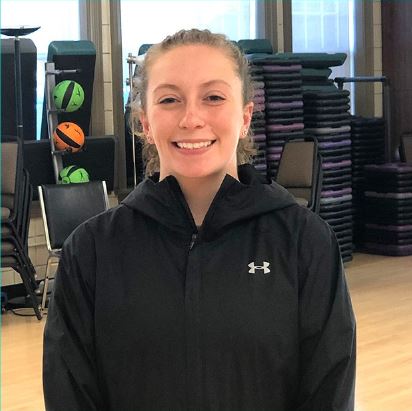 Katie Krasinski, BS, SCCC
Fitness Director
Katie Krasinski joined Structure House in 2019 as the Fitness Director. She will oversee the day-to-day programming of the fitness center, conduct fitness evaluations, teach lectures and exercise classes, and work with individuals to achieve a variety of health and fitness goals.  
Katie's specialties include clinical populations, programming around injuries, functional movement, strength training, and creating exercise programs for weight loss and management. She is Strength and Conditioning Coach Certified (SCCC), which is the gold standard for strength and conditioning on both the professional and collegiate levels. 
The Pennsylvania native holds a Bachelor of Science from Lock Haven University and is currently pursuing her master's in sports science with a concentration in sport and exercise psychology from Lock Haven. 
Katie was a professional intern at Structure House during her undergraduate career. She also interned at Green Mountain at Fox Run and the University of Maryland, where she focused on strength and conditioning with Olympic sports. 
Katie's compassion, creativity, and energy will enhance your Structure House experience!